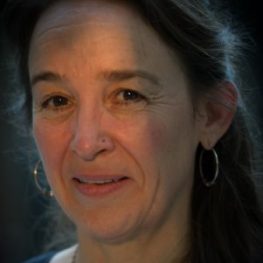 Bela has worked with people from all over the world for many years. Her professional and skilled approach is grounded in her own growth process and meditation. The courses and sessions she facilitates are known to have a depth and clarity where people can feel free to be seen in who they truly are.

The focus of Bela's work is to support the essence of the person in a safe and accepting environment instead of being issue-minded. A holistic approach where your daily life will be more connected with your potential and intuition; supporting the trust that only you know the answers to your questions.

A deepening of your meditation, from dependency to freedom, living your truth...
Certified Primal Rebirth® therapist
A.F.H. - The OSHO Freedom Process
Completed the following trainings:
OSHO Therapist Training - Light on the Path:
Counselling Skills Training, Family Constellation Training, Breath Energy Training, Hypnosis for Meditation Training
OSHO Inner Child Co-Dependency Training
OSHO Primal Facilitator Training
OSHO Born Again Facilitating
OSHO Mystic Rose Facilitating
OSHO No-Mind Facilitating
Ayurvedic Massage Training

Participated in NLP, Psycho Pathology, Sexual Grounding, Group Dynamics, Essence Work, various Primal and Sexual Deconditioning work, Freedom Process (AFH), Somatic Experience, Pulsation, Born to be a Buddha, Vipassana Retreat, OSHO Born Again, OSHO No-Mind, OSHO Mystic Rose and Hawaiian Massage.


Evenimente